1 / 3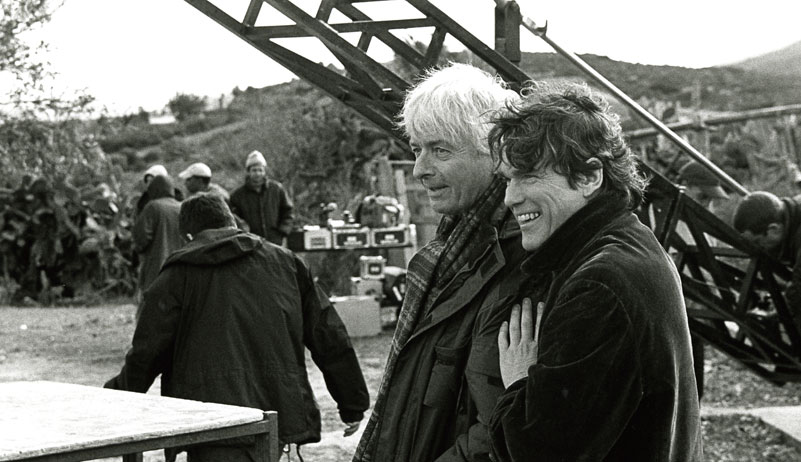 with Director of Photography Ian Wilson, Blind Flight, Tunisia 2003
Photo by Paul Chedlow © Paul Chedlow / Parallax Independent
2 / 3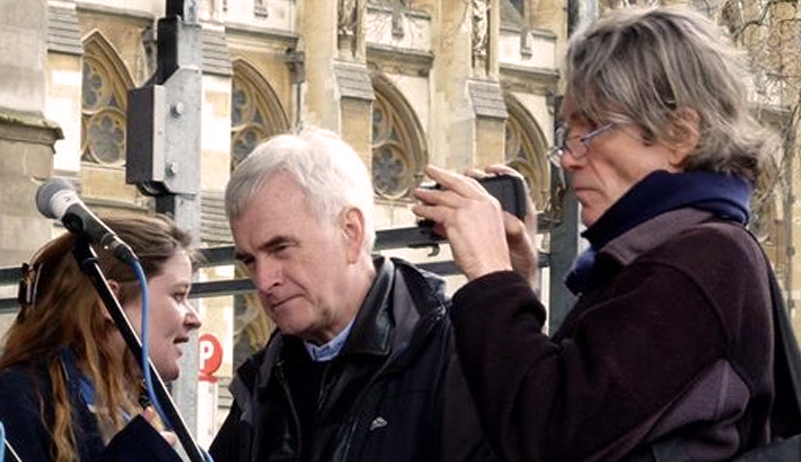 With Shadow Chancellor John McDonnell, Groundswell: The Grassroots Battle For The NHS And Democracy 2014-2019, London 2016
Photo by Sara Furse © Sara Furse
3 / 3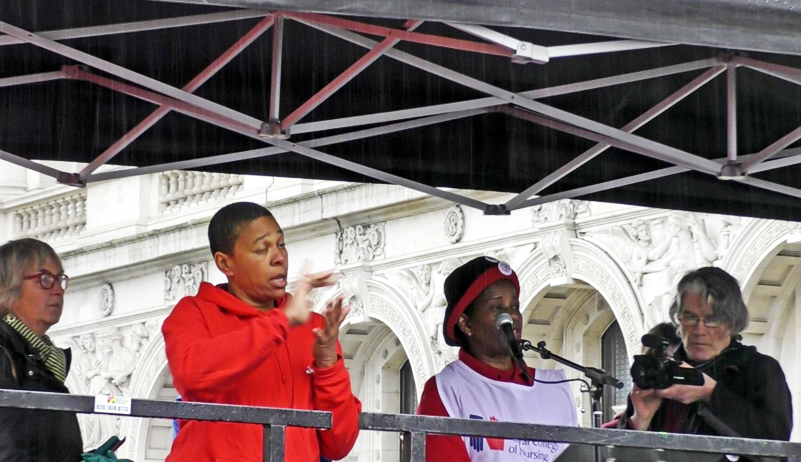 With Dame Donna Kinnair. Groundswell: The Grassroots Battle For The NHS And Democracy 2014-2019, London 2017
Photo by Gus Coral © Gus Coral
❮
❯
My work, whether film fiction, adaptation or true-story, deals with human extremes - captivity (Blind Flight - The Brian Keenan/John McCarthy Hostage Story), mental disorders (Looks That Kill - Body Dysmorphic Disorder), social deprivation (Living On The Edge - The Dark Side Of Thatcher's Britain), torture (Helen Bamber - On The Trail Of Torture), injustice (The Roaring Boy - The Maguire Family's Wrongful Imprisonment Story). It is character-driven, with love in all its forms a frequent theme, and also humour (Stormy Weather - The Life And Times of Derek Jarman).
It has been noted for its empathy with very sensitive true stories, and I enjoy close relationships with my films' subjects. I like to work in a very open, collaborative and inclusive way with actors, project colleagues, true-story protagonists and authors (see Screenwriting/True Stories and Films: Directing/Actors).
My main interest is in subjects that could work in the gap between 'art' and 'popular' cinema, that could combine creative integrity with some kind of mainstream appeal (see Blind Flight: Overview).
Given the amount of time, money and energy involved in getting a movie made I need to have a good sense of why and how a film might work.
I am generally drawn to lower budget projects, with strong cast appeal, that can attract the increasingly important over-35's and womens' audience sectors (see A Film Project & Its Marketability - Out Of The Dark).
An over 25-year special interest of mine as a writer and filmmaker has been the financial world and the global debt crisis. I have been able to use this in the development of major documentary series (In Gold We Trust) and TV drama series/feature film projects (The Crunch, The System) with notable fellow filmmakers like documentarist Kevin Sim, producer Simon Egan and his company Bedlam Productions (The Kings Speech).
Among the nominations my debut feature film Blind Flight received were the FIPRESCI International Film Critics' Director's Award for Best First/Second Feature Film (London Film Festival 03), Best New Filmmaker and Best Narrative Feature Film (TriBeCa Film Festival, New York 04), and Best Film Award (Irish Film & Television Awards 04). Ian Hart won the Best Actor Award (TriBeCa Film Festival, New York 04) for his role as Brian Keenan in the film.
Much of my documentary work has been with leading UK documentarists Roger Graef and Mike Grigsby including Looks That Kill with Graef and Living On The Edge with Grigsby. My project Getting Real - British Documentary From Free Cinema To Free Market charts the work of key post-War UK documentary filmmakers and what it reveals about its times from the black-and-white 1950's to the digital era.
My recent work has been focussed on the rise of 'street' politics. With the free marketeers' conversion of the NHS into a public/private enterprise gathering speed I spent 5 years making and distributing a feature documentary Groundswell: The Grassroots Battle For The NHS And Democracy 2014-2019. My short documentary Not In Our Name: The Psychological Torture Of Julian Assange is another aspect of this work.
I am currently developing a new movie project Crazy Lila, a Hitchcockian WW2 love and betrayal story inspired by my mother Elizabeth Furse's work as a Resistance agent with my half-brother Anthony Haden-Guest, then a small boy.
My blog is here. My YouTube channel is here. My Facebook page is here.

It's so raw and real. I see why it (Looks That Kill) hit so many people so strongly...You hand picked the most wonderful team and treated us all with such tenderness and respect...

GAIL SPENCER, BODY DYSMORPHIC SUFFERER, Looks That Kill